Visiting Beautiful Thailand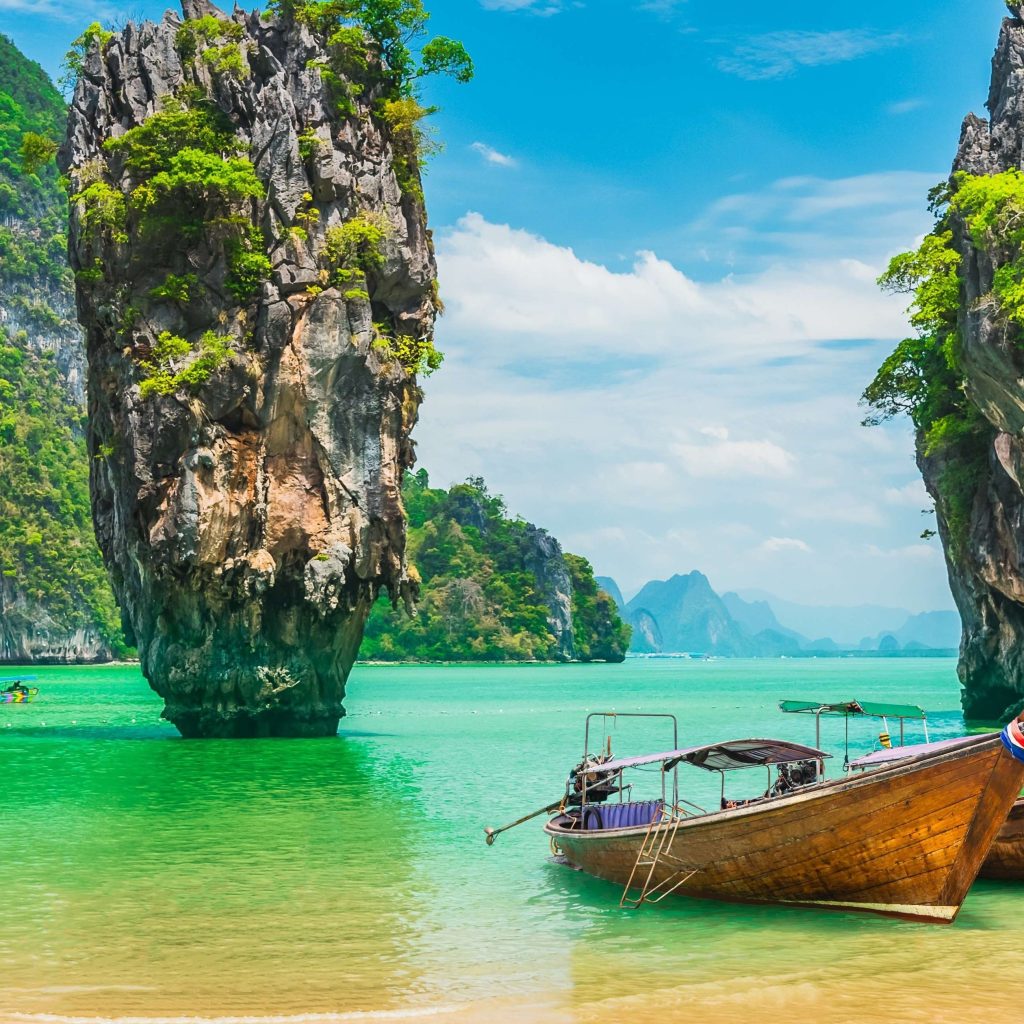 A trip to Thailand had been on my bucket list of destinations to explore for many years. Thailand is known as the land of smiles, given the friendly and welcoming nature of the Thai people. The northern, central and southern regions of Thailand will offer something unique for everyone, whether its culture, world class hotels, beaches, exquisite local cuisine or wildlife viewing opportunities to name just a few. Thailand operates numerous international airports, meaning that travelling from the UK into one region of the country and departing from another is an easy option, resulting in travellers maximising their time away. Thailand also has an incredible network of domestic routes meaning that the construction of unique tailor-made packages are possible.
Northern Thailand
The major draw to Northern Thailand is an insight into the history and culture of Thailand. Chiang Mai being the major international hub for many travellers. Chiang Mai is home to a large number of historic temples which date back to the 1200's. Exploring just a few of the very best of these were high on our to do list and we took advantage of a local private guide, who was invaluable to the experience. The knowledge and passion that their local guides offer is something that we were glad we could take advantage of. A trip to the night market is a fantastic evening experience – you'll be able to try local food unique to the region and is a must for anyone visiting Northern Thailand. Once we had decided to leave Chiang Mai we wanted to visit and stay within the northern hill tribe region, which was a stunning experience, close to the Laos border and just a 2-3 hour drive away from Chiang Mai. As we had a little more time we had decided to travel south to Bangkok overland, with a stop off at the UNESCO World Heritage site of Sukhothai.
Central Thailand
Anyone visiting Thailand will likely spend time exploring Bangkok and rightly so, it is certainly regarded as one if the world's best cities for a reason. Getting around Bangkok is seamless and extremely fun. Whether this is by using the services of a local tuk-tuk driver, or the river boats of which many of the luxury hotels operate complimentary to guests. A couple of day trips outside of the city were also recommended to us. A trip to Kanchanaburi to visit the bridge over the river kwai and the site of the Burma railway is a possibility with the option of trying your hand at bamboo rafting – it's easier than it sounds. Another option is to visit the old capital of Thailand, Ayutthaya. Alternatively a trip to Khao Yai National Park is fantastic for those looking to for something a little more active with the opportunity to spot Elephants within their natural habitat. Bangkok truly has some world class hotels so acts as a great base to explore this particular region of Thailand.
Southern Thailand
Leaving the idyllic southern Thai islands to the end of your adventure is a popular option. A time to relax, unwind and utilise their world class spa facilities. This is the perfect opportunity to look back on what no doubt has been a unique and fantastic experience. We had decided to visit a number of resorts and islands within Southern Thailand, given that each of them offer something a little bit different. Our personal favourites were Krabi, Koh Phi Phi, Koh Lanta and Koh Samui. The snorkelling and diving are incredible, with translucent water clarity and an abundance of marine life. Naturally a seafood BBQ in the evening, watching the sunset over the horizon whilst sipping a local beer or cocktail is a memory that will stay with me for a lifetime. If a Thailand tailormade package is something that your interested in, we can help create the perfect itinerary based upon your specific interests and by using our personal experiences, knowledge of Thailand and by pointing you in the direction of those hidden gem locations. Please get in touch via our quote form or by calling us directly on 01903 251917 to speak with your dedicated personal consultant.